Signed & Personalized "The Way Forward" by Rob O'Neill!
Regular price
$49.00
Sale price
$49.00
Unit price
per
Sale
Sold out
Signed only by Rob O'Neill.
***Please note: All personalized & autographed sales are final. Please ensure you have thoroughly completed what you would like inscribed in the inscription box before making your purchase***
"The Way Forward will help every reader master their own challenges - this is a must-read book!" (Admiral Bill McRaven, US Navy (retired) and author of the number one New York Times best seller Make Your Bed)
American Sniper meets Make Your Bed in these life lessons from decorated United States service members and New York Times best-selling authors Robert O'Neill and Dakota Meyer - an in-depth, fearless, and ultimately redemptive account of what it takes to survive and thrive on battlefields from Afghanistan and Iraq to our daily lives, and how the perils of war help us hold onto our humanity.
Rob O'Neill and Dakota Meyer are two of the most decorated and recognized US service members: O'Neill killed the world's most wanted man, Osama bin Laden, and Meyer was the first living marine to receive the Medal of Honor since the Vietnam War. But beyond their actions and courage in combat, O'Neill and Meyer also have much in common in civilian life: They are both sought-after public speakers, advocates for veterans, and share a non-PC sense of humor. Combining the best of military memoirs and straight-talking self-help, The Way Forward alternates between O'Neill's and Meyer's perspectives, looking back with humor at even the darkest war stories, and sharing lessons they learned along the way.
The Way Forward presents O'Neill and Meyer's philosophy in combat and life. This isn't a book about the glory of war and combat, but one about facing your enemies, some who are flesh and blood and some that are not: your thoughts. Your doubts. Your boredom and your regrets. From Rob's dogged repetition at the free throw line of his childhood basketball court to Dakota's pursuit of EMT and firefighter credentials to aid accident victims, these two American heroes turn their experiences into valuable lessons for every reader.
Gritty and down-to-earth, O'Neill and Meyer tell their stories with candor and vulnerability to help listeners handle stress, tackle their biggest obstacles, and exceed their expectations of themselves, while keeping life's battles in perspective with a sense of humor.
©2020 Rob O'Neill and Dakota Meyer (P)2020 HarperAudio
Share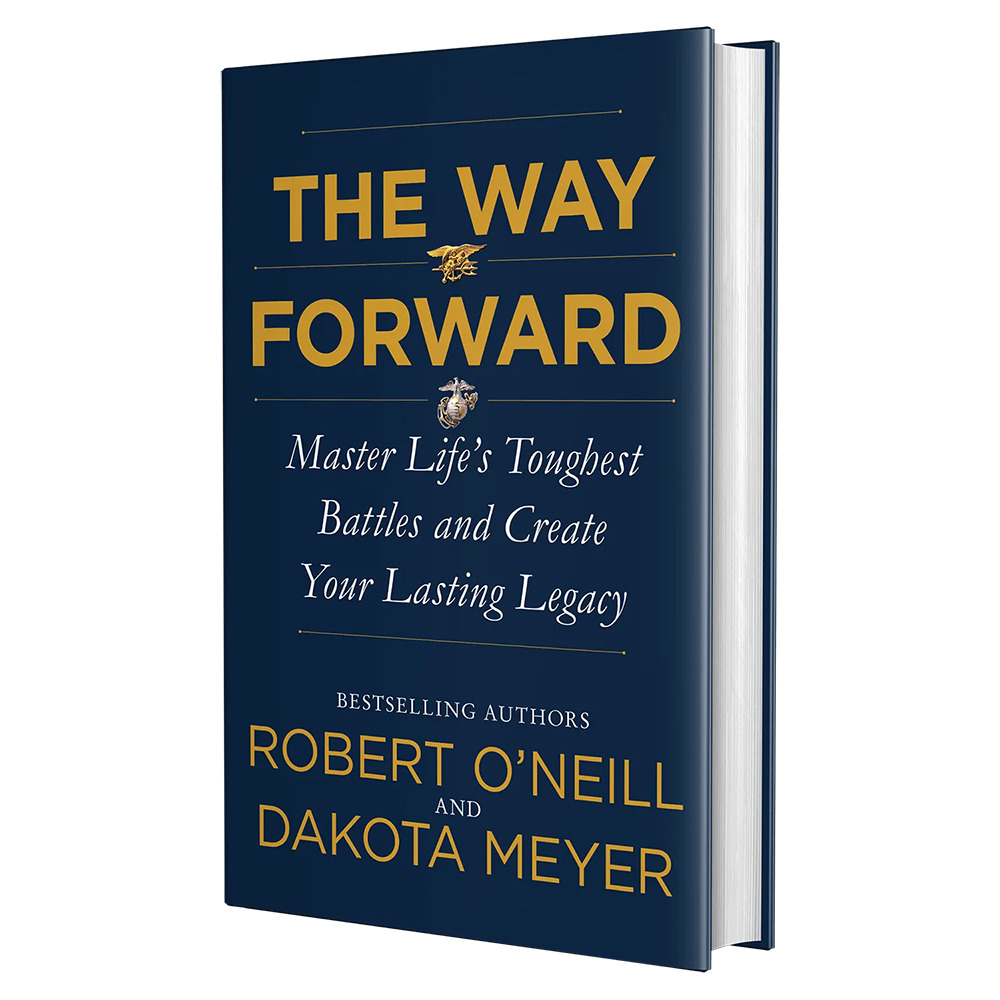 ---
---